Past events
PWS 2013 materials
Lecture
Docs

Integrated Risk Management

Alan Laubsch, Principal, Winhall Consulting LLC

PDF1 PDF2 Video

An outlook on the fundamental review of market risk capital regulation and its implications

Alexey Lobanov, Deputy Head of Banking Regulation Department, Bank of Russia

PDF

Video

High-Frequency Trading. Technology, Strategies, Regulations

Vladimir Filimonov, Senior Research Fellow, ETH Zurich

PDF Video

Risk scenarios based on the time series time warped longest common subsequence (TW-LCS) temporality test (Rogov-causality test

Mikhail Rogov, Advisor to the director for internal control and risk management, RusHydro

PDF

Video

The multiplication of the credit rating agencies efforts under IRB approach

Alexander Karminsky, Professor, National Research University – Higher School of Economics

PDF Video

High-Frequency Trading: what is it good for?

Austin Gerig, Senior Research Fellow in the CABDyN Complexity Centre at Oxford University

PDF

Video

Market microstructure: to the origin of extreme events

Fabrizio Lillo, Professor of Quantitative Finance, Scuola Normale Superiore di Pisa

PDF Video

On the identification of non-standard deals

Tatiana Efremova, Deputy Head of Prognoz Risk Lab

PDF

The Role of Governance in Risk Management

Svetlana Malykhina (National Bank of Republic of Belarus)

PDF Video

Market Risk Management & Asset-Liability Management

Olga Stepanova (NOMOS BANK)

PDF

Video

Credit Risk Management

Anton Eremenko (NOMOS BANK)

PDF Video

Operational Risk Management

Tatyana Melnikova (Bank of Moscow, PRMIA Russia)

PDF

Video

Retail Risk Management

Kadnikov Alexandr, PRM, Head of Retail Risk Analytics, Expobank

PDF Video

Credit risk modeling on the mortgage market: sample selection bias

Agatha Poroshina, Lecturer, National Research University – Higher School of Economics (Perm branch)

PDF

Video

Estimation of demand for mortgage loans using loan-level data

Evgeniy Ozhegov, Lecturer, Junior researcher, National Research University – Higher School of Economics (Perm branch)

PDF Video

Country risk premium: yes for risk, no for premium

Dmitry Timofeev, Head of Chair of Asset Valuation, National Research University – Higher School of Economics (Perm branch)

PDF

Video

An intellectual technology of capital market modeling

Alexander Alekseev, PhD in economics, Associate professor at the chair of Construction engineering and material science, Perm National Research Polytechnic University

PDF Video

Structured products: How to build required risk-return profile with use of available financial instruments?

Daria Plastinina, MiFIT Student, Perm State University

PDF

Video

Analysis of liquidity risk in leasing activity

Maria Mishina, PhD Student, Kazan Federal University

PDF Video

Price and risks of CDOs

Ekaterina Kakorina, Master Student, European University at Saint-Petersburg

PDF

Video

Linking agent-based models and stochastic models of financial markets

Ling Feng, PhD Student, National University of Singapore

PPTX Video

Hybrid Statistical Agent Based Model for Financial Market

Pankaj Kumar, PhD student, Perm State University

PDF

Video

Mathematical models of price impact and optimal portfolio management in illiquid markets

Nikolay Andreev, Junior Research Fellow, National Research University – Higher School of Economics

PDF Video

Issues of margin requirements assessment for central clearing of OTC derivatives

Marat Kurbangaleev, Junior Research Fellow, National Research University – Higher School of Economics

PDF

Video

Building a system of indicators of the crisis on the basis of zero-coupon yield curve in the Russian financial market

Alexander Parfenov, PhD Student, Tumen State University

PDF Video

Multifractal random walk and it's applications to modeling implied volatility surfaces and smiles

Alexey Kutergin, MiFIT Student, Perm State University

PDF

Video

Forecasting financial markets using neural networks

Anna Koksharova, Master Student, Perm National Research Polytechnic University

PDF Video

Modeling financial market through the percolation theory

Anastasya Byachkova, Graduate Student, Perm State University

PDF

Video

Model of multifractal behaviour of stock market

Victor Zharkov, Institute for Natural Sciences, Perm State University

PDF Video

Financial Markets (selected topics)

Victor Lapshin, PhD Higher School of Economics, FERM lab

PDF

Video
Teachers of PWS'13

Alan Laubsch
Alan Laubsch has nearly 20 years of risk management experience and has advised major global banks, asset managers and sovereign institutions on enterprise risk systems implementations.
One of the co-founders of the RiskMetrics Group, until June 2010 Mr. Laubsch was head of the RiskMetrics Labs division in Asia, where he focused on developing next generation risk management practices, including methodologies for early warning, stress testing, systemic risk and a framework for integrated risk management.
Previously, Mr. Laubsch was a vice president at JPMorgan's Risk Advisory Group, where he helped financial institutions implement enterprise risk management in Latin America, Middle East and Asia. Mr. Laubsch joined JPMorgan in New York in 1993 after receiving a B.S. in Industrial Engineering from Stanford University. As a researcher in the Corporate Risk Management Group, Mr. Laubsch worked on hedge fund risk analysis, default risk modeling, economic capital allocation and market and credit risk integration.
Mr. Laubsch authored "Risk Management: A Practical Guide" and research at RiskMetrics. Mr. Laubsch has also published articles in the Asia Wall Street Journal and other financial media.

Dr. Austin Gerig
Dr Austin Gerig is a senior research fellow in the CABDyN Complexity Centre at Oxford University. He received his PhD in Physics and MSc in Finance from the University of Illinois at Urbana-Champaign. Before moving to Oxford, he worked as a Postdoctoral Researcher at the Santa Fe Institute and then as a Postdoctoral Research Fellow in the School of Finance and Economics at the University of Technology, Sydney.
Dr Gerig uses techniques and methods from the natural sciences to analyze social and economic systems. He is currently researching the nature and cause of extreme price movements in financial markets (such as stock market crashes) and also the origin of statistical arbitrage and high frequency trading in electronic markets. In addition, he is interested in finding ways to monitor and mitigate systemic risk in the financial sector.

Aleksandr Karminskiy
Graduated from the Department of Mechanics and Mathematics of the Moscow State University named after M.V. Lomonosov.
Doctor of Engineering Sciences, Doctor of Economics, Professor, Fellow of the Russian Academy of Natural Sciences and Academy of Technology of the Russian Federation.
Professor of the National Research University Higher School of Economics, Moscow State Institute of International Relations (MGIMO-University) and Moscow State Technical University named after N.E. Bauman.
Has over 15 years track record in the Gazprombank. Author of 200+ books, including 20 of them on rating systems, banking, controlling, modeling, and IT.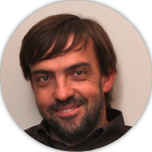 Fabrizio Lillo
Fabrizio Lillo is Professor of Quantitative Finance at the Scuola Normale Superiore di Pisa (Italy), Assistant Professor of Physics at Palermo University, and, since 2009, Professor at the Santa Fe Institute (United States). He is author of more than 60 referred scientific papers. His research is focused on the application of methods and tools of statistical physics to economic, financial, and complex biological systems.

Mikhail Rogov
Mikhail Rogov currently works as an Internal Control and Risk Management Advisor to CEO of RusHydro. He is also a Vice President of PRMIA-Russia, Expert group on risk management in regulation systems, United Nations, Economic Commission (GRM UNECE) , Vice-President of PRMIA Russia.
Dozens of publications on risk management, including monograph Risk Management (Moscow, Finance and Statistics, 2001) officially recommended by the FCSM Russia for examinations on the certificate of financial consultant.

Olga Stepanova
Olga Stepanova graduated from Economic Faculty of the Moscow State University in 2002 with a degree at General Economics. In 2004 she received M.S. in Mathematical Methods of Analysis in Economics from the Economic Faculty of the Moscow State University. Olga Stepanova worked in Market Risks Department of Russian Agricultural Bank for six years (since 2007 – as a head of the department). She has been working as a head of market risk department in NOMOS-BANK since 2011.

Alexey Lobanov
Alexey Lobanov is a Deputy Head of Bank Regulations Department at Bank of Russia. Alexey Lobanov graduated from the National Research University of Electronic Technology (MIET) and received Ph.D. in Economics, FRM, from the Institute of Economics at the Russian Academy of Sciences. He has been working in investments since 1997, and in finance risk management since 1998. Alexey received a 1.0. Qualification Certificate of Member of Global Association of Risk Professionals (GARP) from the Russian Federal Service for Financial Markets in 1999. He has been a member of the board of the Russian Operations of PRMIA since 2002. He is also a member of expert advisory board of Bank Institute at Higher School of Economics.
Lobanov is the author of more than 20 publications on financial markets and risk management analysis. As a professional, he is interested in market risk management, bank risk regulation, risk management in sovereign institutions, and investment project risk analysis.

Vladimir Filimonov
Ph.D. in Physics and Mathematics, Fellow at ETH, Swiss Federal Institute of Technology (Zurich, Switzerland).
Author of more than 35 papers in magazines and collected books.

Svetlana Malykhina
Deputy Chief of the Prudential Supervision Methodology Department, Banking Supervision Directorate at the National Bank of the Republic of Belarus). Master of Economic Sciences, Assistant Professor of the Department of Banking of the Belarus State Economic University. Lecturer on «Banks and Risk Management Analysis». Author of more than 30 papers on risk management in magazines and collected books. Member of the Committee on risk management of the Association of the Belarusian Banks.

Anton Eremenko
He graduated cum laude from the Lomonosov Moscow State University, Faculty of Mechanics and Mathematics. PhD in Physics and Mathematics. He was working in Moscow office of McKinsey&Co, international consulting company, where he was involved in projects on risk management in Russia and other countries of the world. Today, Anton heads the Risk Analytics and Reporting Department at NOMOS-BANK.